Vacancies
Dear Seafarers,

Please take into account that all services (consulting and employment) provided by us are free of charge.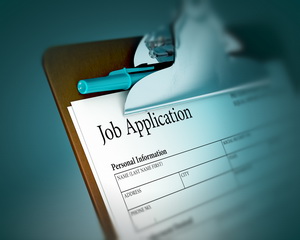 Best regards,
Administration of "Ukraina" Maritime Agency


E-mail for Application forms (CV) in WORD, EXCEL OR PDF formats:[javascript protected email address]
For copies of your documents (passports, seaman's book, service record book, diplomas, certificates, etc.) please use www.ex.ua / on top - in the right corner "создать" - code of access (example: ключ доступа: 122554852691 или страница http://www.ex.ua/122554852691 please send to us by e-mail.
We are looking for:
Rank
Type of the Vessel
DWT

Type of Main Engine

Power of Main Engine
Year of Built
Flag

Contract duration

Join date
Salary
Apply
Merchant fleet vacancies
MST
CHEMICAL/PRODUCTS TANKER
20216
MAN B&W 6S42MC
8362
2008
SINGAPORE
4 MONTHS
07/11/2016
13000 USD
Apply
3 years on chemical tanker, 3 years in rank,Burmese Officer's and Ratings
MST
CRUDE OIL TANKER
300932
B&W 7G80ME
2016
MARSHALL ISLANDS
4+/-1 MONTHS
25/11/2016
12000-13800 USD
Apply
MST
BULK
179654
B&W
2016
5+1 MONTHS
NOVEMBER
USD 8500
Apply
MST
CHEMICAL/OIL PRODUCTS TANKER
16371
MAN B&W 6S35MC7
5951
2011
GIBRALTAR
4 MONTHS
BEG MOVEMBER
DISCUSS
Apply
EX.BS OR EX.BSM
MST
CRUDE OIL TANKER
318218
MAN B&W 6S90MC-C
35410
2011
HONG KONG
4+/-1 MONTHS
19/11/2016
12000-13800 USD
Apply
MST
LNG
81890
WARTSILA 12V50DF
15288
2013
MALTA
3 MONTHS
BEG DEC
DISCUSS
Apply
LNG EXPIRIENCE / THE SAME TYPE OF LNG
MST
CHEMICAL/OIL TANKER
19000
4 MONTHS
ASAP
USD 13500
Apply
EX.BSM ONLY / SCHENGEN VISA
MST
OIL PRODUCTS TANKER
45898
MITSUBISHI 6UEC60LA
2004
NORWAY
4+/-1 MONTHS
15/11/2016
12000-13800 USD
Apply
MST
CHEMICAL/OIL PRODUCTS TANKER
16371
MAN B&W 6S35MC
6037
2010
ISLE OF MAN
4 MONTHS
END NOVEMBER
DISCUSS
Apply
6 MOS IN RANK
MST
LNG
81893
2015
MALTA
3 MONTHS
BEG DECEMBER
DISCUSS
Apply
LNG EXPIRIENCE / THE SAME TYPE OF LNG
MST
OIL PRODUCTS TANKER
47451
B&W 6S50 MC
11650
2008
PANAMA
4+/-1 MONTHS
09/12/2016
12000-13800 USD
Apply
MST
CHEMICAL OIL PRODUCTS TANKER
10778
----
2008
MALAYSIA
4+/-1 MONTHS
10/11/2016
12000-13800 USD
Apply
C/O
TANKER
USD 8500 - 10000
Apply
C/O
LPG TANKER
9174
MAN B&W 6S42MC
8810
ISLE OF MAN
4 MONTHS
BEG/MID NOV
USD 11600
Apply
Ethylene exp required – 23m in rank
C/O
LPG TANKER
3811
MAN B&W 6L27/38
2774
2007
MALTA
4+/-1 MONTHS
01/11/2016
9500-10500 USD
Apply
C/O
CRUDE OIL TANKER
114523
B&W MAN 7L52/55B
19638
2006
NORWAY
4+/-1 MONTHS
19/11/2016
9500-10500 USD
Apply
C/O
LPG
9174
MAN B&W 6S42MC
8810
2002
ISLE OF MAN
4 MONTHS
BEG DECEMBER
USD 11600
Apply
Ethylene exp required – 15m in rank, 13m tanker time
C/O
CRUDE OIL TANKER
300932
B&W 7G80ME
32950
2016
MARSHALL ISLANDS
4+/-1 MONTHS
18/11/2016
9500-10500 USD
Apply
C/O
CRUDE OIL TANKER
306397
MAN B&W 7S80MC
34153
2000
MARSHALL ISLANDS
4 MONTHS
MID/END NOV
USD 11000
Apply
C/O
LPG
18094
SULZER 6RTA52U
12545
ISLE OF MAN
4 MONTHS
END OCT/BEG NOV
USD 11600
Apply
27m in rank, 3m LPG, 3m tanker
C/O
CHEMICAL OIL PRODUCTS TANKER
10778
----
2008
MALAYSIA
4+/-1 MONTHS
01/11/2016
9500-10500 USD
Apply
C/O
CHEMICAL/OIL PRODUCTS TANKER
20704
MAN B&W 6S42MC
8362
2004
SINGAPORE
4 MONTHS
07/11/2016
11200 USD
Apply
3 years on chemical tanker, 3 years in rank/Burmese Officer's and Ratings
C/O
LPG
54747
2016
HONG KONG
4 MONTHS
07/11/2016
USD 12300
Apply
VLGC EXPIRIENCE /ex.bsm
C/O
CHEMICAL/OIL PRODUCTS TANKER
3232
MAK 6M452AK
1475
1991
CYPRUS
3 MONTHS
07/11/2016
6500 EURO
Apply
C/O
CRUDE OIL TANKER
309636
B&W 7S80MC
34177
1997
PANAMA
4+/-1 MONTHS
BEG JAN
USD 8950 -10050
Apply
VLCC EXP
C/O
CHEMICAL OIL PRODUCTS TANKER
52550
B&W 6S50MC-C
12889
2012
DENMARK
4+/-1 MONTHS
05/12/2016
9500-10500 USD
Apply
C/O
CHEMICAL OIL PRODUCTS TANKER
52550
B&W 6S50 MC-C
12889
2012
DENMARK
4+/-1 MONTHS
30/10/2016
9500-10500 USD
Apply
2/O
CHEMICAL/OIL PRODUCTS TANKER
52340
MAN B&W 6S50MC-C
12713
2013
DENMARK
6+/-1 MONTHS
17/11/2016
3500-4200 USD
Apply
2/O
CHEMICAL/OIL TANKER
5850
----
2008
CYPRUS
12 weeks +/- 2 weeks
30/10/2016
3300 Euro + bonus for performanc
Apply
- experience on this type of vessels - experience on vettings and inspections - certificates of advanced training in oil and chemical tankers operations.
2/O
CHEMICAL OIL PRODUCTS TANKER
37217
B&W 6S50MC-C
12900
2004
UNITED KINGDOM
6+/-1 MONTHS
01/11/2016
3500-4200 USD
Apply
2/O
CHEMICAL OIL PRODUCTS TANKER
50326
MAN-B&W 6S50MC-C
12889
2009
UNITED KINGDOM
6+/-1 MONTHS
01/11/2016
3500-4200 USD
Apply
3/O
CRUDE OIL TANKER
115341
B&W 6S50 MC-C
18436
2006
BAHAMAS
6+/-1 MONTHS
01/11/2016
3200-3500 USD
Apply
3/O
CHEMICAL OIL PRODUCTS TANKER
50561
SULZER 7RTA48T
10960
2007
PANAMA
6+/-1 MONTHS
01/11/2016
3200-3500 USD
Apply
3/O
CRUDE OIL TANKER
297345
HYUNDAI MAN B&W 6S60MC
31185
2011
LIBERIA
4+/-1 MONTHS
END JAN
USD 3850-4250
Apply
VLCC EXP
3/O
REEFER
16950
MAN-B&W 6L60MC
15308
1990
BAHAMAS
6+/-1
ASAP
USD 3250
Apply
3/O
CHEMICAL OIL PRODUCTS TANKER
50385
B&W 6S50 MC-C
12900
2011
UNITED KINGDOM
6+/-1 MONTHS
01/11/2016
3000-3400 USD
Apply
C/E
CHEMICAL OIL PRODUCTS TANKER
12887
MAN B&W 7S35MC
6946
2005
MARSHALL ISLANDS
4+/-1 MONTHS
05/12/2016
12800-13800 USD
Apply
C/E
REEFER
13910
B&W 8S60MC
20138
1992
BAHAMAS
3+/-1 MONTHS, NEXT 6 +/-1 MONTHS
NOVEMBER
USD 9200
Apply
STRONG EXP ON REEFER VSL, GOOD ENGLISH
C/E
CHEMICAL OIL PRODUCTS TANKER
50391
B&W 6S50 MC-C
12889
2010
DENMARK
4+/-1 MONTHS
01/11/2016
12000-13800 USD
Apply
C/E
CHEMICAL/PRODUCTS TANKER
20216
MAN B&W 6S42MC
8362
2008
SINGAPORE
4 MONTHS
02/11/2016
13000 USD
Apply
CLASS II/III IMOБBurmese Officer's and Ratings
C/E
CRUDE OIL TANKER
113269
B&W 6S60MC
16399
1999
LIBERIA
4+/-1 MONTHS
BEG JAN
USD 11500-12550
Apply
CRUDE OIL EXP
C/E
CRUDE OIL TANKER
300932
B&W 7G80ME
2016
MARSHALL ISLANDS
4+/-1 MONTHS
15/11/2016
12000-13800 USD
Apply
C/E
BULK
50220
MAN B&W 6S50MC
11506
2002
BAHAMAS
3+/-1 MONTHS, NEXT 6 +/-1 MONTHS
NOVEMBER
USD 8700
Apply
BULK EXP, GOOD ENGLISH
C/E
CONT
25850
B&W 6L70MC
34665
LIBERIA
4 MONTHS
MID DECEMBER
USD 8900
Apply
EX BS PRIORITY/ex BSM/new comers as last choice
C/E
CRUDE OIL TANKER
105291
B&W 6S60MC
18436
2009
LIBERIA
01/11/2016
Apply
C/E
RO-RO CARGO SHIP
13282
MAN 6L40/45
9000
1982
SINGAPORE
3+/-1 MONTHS
15/02/2017
11000 USD
Apply
C/E
CONT
30235
MAN B&W 6G60ME-C9
21862
2015
SINGAPORE
4 MONTHS
14/11/2016
USD 9200
Apply
MAN ME experience or certificate
C/E
REEFER
16950
B&W 6L60MCE
16858
1991
BAHAMAS
3+/-1 MONTHS, NEXT 6 +/-1 MONTHS
NOVEMBER
USD 9200
Apply
STRONG EXP ON REEFER VSL, GOOD ENGLISH
C/E
REEFER
12838
MAN B&W 6S50MC
9568
1988
BAHAMAS
3 +/-1 MONTHS, NEXT 6+/-1 MONTHS
DECEMBER
USD 9200
Apply
STRONG EXP ON REEFER VSL, GOOD ENGLISH
C/E
CONT
23001
SULZER 6RTA62U
18005
LIBERIA
4 MONTHS
MID DECEMBER
USD 8900
Apply
EX BS PRIORITY/ex BSM/new comers as last choice
C/E
CRUDE OIL TANKER
107261
SULZER 7RTA62
17161
1998
LIBERIA
4+/-1 MONTHS
END JAN
USD 11500 -12550
Apply
CRUDE OIL EXP
C/E
CHEMICAL OIL PRODUCTS TANKER
12796
----
2005
MALTA
4+/-1 MONTHS
05/12/2016
13000-13800 USD
Apply
C/E
REEFER
16950
MAN B&W 6L60MCE
15091
1991
BAHAMAS
3+/-1 MONTHS, NEXT 6 +/-1 MONTHS
NOVEMBER
USD 9200
Apply
STRONG EXP ON REEFER VSL, GOOD ENGLISH
C/E
BULK
171877
B&W 6S70MC
22607
BAHAMAS
3 +/-1 MONTHS, NEXT 6+/-1 MONTHS
DECEMBER
USD 9200
Apply
GOOD ENGLISH
C/E
RO-RO CARGO SHIP
22268
MAN 6L40/45
9000
1982
SINGAPORE
3+/-1 MONTHS
23/12/2016
11000 USD
Apply
C/E
CRUDE OIL TANKER
300932
B&W 7G80ME
32950
2016
MARSHALL ISLANDS
4+/-1 MONTHS
15/11/2016
12000-13800 USD
Apply
C/E
CONT
34704
MAN-B&W 8S70MC-C
33312
2006
SINGAPORE
4 MONTHS
07/11/2016
USD 8900
Apply
EX BS PRIORITY/ex BSM/new comers as last choice
C/E
REEFER
16950
MAN-B&W 6L60MC
15086
1990
BAHAMAS
3+/-1 MONTHS, NEXT 6 +/-1 MONTHS
NOVEMBER
USD 9200
Apply
STRONG EXP ON REEFER VSL, GOOD ENGLISH
C/E
CHEMICAL/OIL PRODUCTS TANKER
52340
MAN B&W 6S50MC-C
12713
2013
DENMARK
4+/-1 MONTHS
17/11/2016
12000-13800 USD
Apply
C/E
CHEMICAL/PRODUCTS TANKER
19885
MITSUBISHI 7UEC45LA
8355
2006
SINGAPORE
4 MONTHS
07/11/2016
DISCUSSIBLE
Apply
CLASS II/III IMO,Burmese Officer's and Ratings
C/E
CRUDE OIL TANKER
306397
B&W 7S80MC
46434
1999
MARSHALL ISLANDS
4 MONTHS
ASAP
DISCUSS
Apply
C/E
CRUDE OIL TANKER
105712
SULZER 6RTA58T
2005
PANAMA
4+/-1 MONTHS
17/11/2016
12000-13800 USD
Apply
2/E
ORE CARRIER
400065
WARTSILA 7RT-FLEX82T
39972
2014
HONG KONG
Apply
2/E
OIL PRODUCTS TANKER
45998
----
2007
SINGAPORE
4+/-1 MONTHS
28/11/2016
9500-10500 USD
Apply
2/E
REEFER
16950
MAN B&W 6L60MCE
15091
1991
BAHAMAS
3 +/-1 MONTHS, NEXT 6 +/-1 MONTH
NOVEMBER
USD 7200
Apply
STRONG EXP ON REEFER VSL, GOOD ENGLISH
2/E
CHEMICAL/OIL PRODUCTS TANKER
47431
B&W 6S50MC
11298
1998
MARSHALL ISLANDS
4 MONTHS
BEG FEBR
USD 10800
Apply
EX BSM
2/E
REEFER
12890
B&W 7L60MC
16335
BAHAMAS
3 +/-1 MONTHS, NEXT 6 +/-1 MONTH
OCTOBER
USD 7200
Apply
STRONG EXP ON REEFER VSL, GOOD ENGLISH
2/E
CHEMICAL OIL PRODUCTS TANKER
12796
----
2005
MALTA
4+/-1 MONTHS
14/12/2016
9500-10500 USD
Apply
2/E
OIL PRODUCTS TANKER
47451
B&W 6S50 MC
11650
2008
PANAMA
4+/-1 MONTHS
15/11/2016
9500-10500 USD
Apply
2/E
LPG
7515
WARTSILA 6R46
7282
1995
PANAMA
4 MONTHS
MID DECEMBER
USD 10500
Apply
2/E
REEFER
14140
B&W 8S60MC
21903
BAHAMAS
END OCTOBER
USD 6480
Apply
2/E
CRUDE OIL TANKER
112511
B&W 7S60MC
14280
2008
PANAMA
4 MONTHS
USD 8500-10200
Apply
2/E
VEHICLES CARRIER
15894
MITSUBISHI 7UEC60LS
15585
1999
MARSHALL ISLANDS
4+/-1 MONTHS
15/12/2016
7000 USD
Apply
2/E
ORE CARRIER
400694
WARTSILA 7RT-FLEX82T
39972
2013
MARSHALL ISLANDS
4 MONTHS
01/11/2016
USD 8600
Apply
2/E
CONT
50249
MAN B&W 8K90MC-C
49028
2010
LIBERIA
4+1 MONTHS
BEG NOV
USD 7500
Apply
SCHENGEN VISA
2/E
REEFER
14140
B&W 8S60MC
21885
1993
BAHAMAS
4+/-1 MONTHS
BEG DECEMBER
USD 6480
Apply
2/E
CRUDE OIL TANKER
298620
HITACHI MAN B&W 7S80MC
29828
2000
LIBERIA
4+/-1 MONTHS
MID JAN
USD 8950-10050
Apply
VLCC
2/E
CONT
8165
MAK 8M43
9789
2007
LIBERIA
4+/-1 MONTHS
MID/END NOVEMBER
USD 6885
Apply
CONT, MAK EXP
2/E
ORE CARRIER
400315
WARTSILA 7RT-FLEX82T
43018
2012
MARSHALL ISLANDS
4 MONTHS
01/11/2016
USD 8600
Apply
2/E
CRUDE OIL TANKER
297580
----
2010
HONG KONG
4+/-1 MONTHS
01/11/2016
9500-10500 USD
Apply
2/E
CHEMICAL OIL PRODUCTS TANKER
50605
SULZER 7RTA48T
10960
2007
PANAMA
4+/-1 MONTHS
04/11/2016
9500-10500 USD
Apply
2/E
OIL PRODUCTS TANKER
6178
HYUNDAI HIMSEN 9H25/33P
3513
2009
PANAMA
2 MONTHS
MID DECEMBER
USD 12000
Apply
2/E
BULK
76812
BAHAMAS
3 +/-1 MONTHS, NEXT 6 +/-1 MONTH
NOVEMBER
USD 6900
Apply
GOOD ENGLISH, BULK EXP
2/E
CRUDE OIL TANKER
107261
SULZER 7RTA62
17161
1998
LIBERIA
4+/-1 MONTHS
BEG DEC
USD 8950 -10050
Apply
CRUDE OIL EXP
3/E
CHEMICAL OIL PRODUCTS TANKER
16716
MAN B&W 6S35MC MCR
4440
ISLE OF MAN
4 MONTHS
BEG DEC
USD 5300
Apply
EX BS OR EX BSM
3/E
CRUDE OIL TANKER
152013
MAN B&W 6S70ME-C
24974
2006
BAHAMAS
6+/-1 MONTHS
20/11/2016
3500-4200 USD
Apply
3/E
CRUDE OIL TANKER
107261
SULZER 7RTA62
17161
1998
LIBERIA
4+/-1 MONTHS
ASAP
USD 4450- 4850
Apply
CRUDE OIL EXP
3/E
PCC
12780
B&W 7S50MC
14831
1999
NORWAY
6+/-1 MONTHS
01/11/2016
3200-3700 USD
Apply
3/E
LPG TANKER
3811
MAN B&W 6L27/38
2774
2007
MALTA
6+/-1 MONTHS
01/11/2016
3500-4200 USD
Apply
3/E
BULK
171877
B&W 6S70MC
22607
BAHAMAS
3 +/-1 MONTHS, NEXT 6 +/-1 MONTH
DECEMBER
USD 3600
Apply
GOOD ENGLISH
3/E
CRUDE OIL TANKER
114523
MAN B&W 7S60MC
21509
2007
NORWAY
6+/-1 MONTHS
02/11/2016
3500-4200 USD
Apply
3/E
BULK
171877
B&W 6S70MC
22607
BAHAMAS
3 +/-1 MONTHS, NEXT 6 +/-1 MONTH
DECEMBER
USD 3600
Apply
GOOD ENGLISH
3/E
CRUDE OIL TANKER
318506
B&W
2012
HONG KONG
6+/-1 MONTHS
12/11/2016
3500-4200 USD
Apply
3/E
CRUDE OIL TANKER
159058
MAN B&W 6S70ME-C
25370
2012
NORWAY INTERNATIONAL SHIP REGISTER
6+/-1 MONTHS
16/11/2016
3500-4200 USD
Apply
4/E
REEFER
16950
B&W 6L60MCE
16858
1991
BAHAMAS
6 MONTHS
NOVEMBER
USD 3500
Apply
GOOD ENGLISH, EXP ON REEFER VSL
4/E
REEFER
12838
MAN B&W 6S50MC
9568
1988
BAHAMAS
6 MONTHS
NOVEMBER
USD 3500
Apply
GOOD ENGLISH, EXP ON REEFER VSL
4/E
CONT
107266
SULZER 12RT-FLEX96C
91458
2007
CHINA
5 MONTHS
MID NOVEMBER
DISCUSS
Apply
EXPERIENCE ON THE SAME TYPE OF VESSEL AND ENGINE + MSPS EXPIREANCE
4/E
LPG
9996
MAN 14V40/54A
8635
1984
PANAMA
5 MONTHS
31/10/2016
USD 3850
Apply
4/E
REEFER
12838
MAN B&W 6S50MC
9568
1988
BAHAMAS
6 MONTHS
NOVEMMER
USD 3500
Apply
GOOD ENGLISH, EXP ON REEFER VSL
4/E
REEFER
13930
B&W 8S60MC
20138
1992
BAHAMAS
6 MONTHS
NOVEMBER
USD 3500
Apply
GOOD ENGLISH, EXP ON REEFER VSL
EL.ENG
CHEMICAL OIL PRODUCTS TANKER
50561
SULZER 7RTA48T
10960
2007
PANAMA
4-6 MONTHS
25/11/2016
DISCUSSIBLE
Apply
EL.ENG
CRUDE OIL TANKER
153409
HYUNDAI MAN B&W 6S70MC
22940
1998
LIBERIA
4+/-1 MONTHS
BEG MARCH
USD 5850-6350
Apply
EL.ENG
CONT
50249
MAN B&W 8K90MC-C
49028
2010
LIBERIA
4+1 MONTHS
BEG NOV
USD 5700
Apply
SCHENGEN VISA
EL.ENG
CRUDE OIL TANKER
297580
----
2010
HONG KONG
6 +/-1 MONTHS
01/11/2016
5400-5900 USD
Apply
EL.ENG
CRUDE OIL TANKER
115341
B&W 6S50 MC-C
18436
2006
BAHAMAS
4-6 MONTHS
16/11/2016
DISCUSSIBLE
Apply
EL.ENG
CHEMICAL OIL PRODUCTS TANKER
52385
B&W 6S50MC-C
12889
2013
DENMARK
6 +/-1 MONTHS
01/11/2016
5400-5900 USD
Apply
EL.ENG
CHEMICAL OIL PRODUCTS TANKER
50326
MAN-B&W 6S50MC-C
12889
2009
UNITED KINGDOM
6 +/-1 MONTHS
01/11/2016
5400-5900 USD
Apply
EL.ENG
CRUDE OIL TANKER
110673
B&W 7S60MC
19415
2004
ITALY
6 MONTHS
15/11/2016
USD 5000
Apply
EL.ENG
CHEMICAL OIL PRODUCTS TANKER
50386
MAN B&W 6S50MC-C
12900
2011
UNITED KINGDOM
6 +/-1 MONTHS
01/11/2016
5400-5900 USD
Apply
EL.ENG
REEFER
13049
MAN B&W 8 S60MC
15300
1992
BAHAMAS
3 (+/-1) MONTHS, NEXT 6 (+/-1) M
NOVEMBER-DECEMBER
USD 5800
Apply
REEFER EXP, GOOD ENGLISH
EL.ENG
CRUDE OIL TANKER
158253
B&W 6S70MC-C
25370
2011
ITALY
6 MONTHS
15/11/2016
USD 5000
Apply
EL.ENG
CRUDE OIL TANKER
115340
----
2005
BAHAMAS
6 +/-1 MONTHS
01/11/2016
5400-5900 USD
Apply
EL.ENG
CHEMICAL OIL PRODUCTS TANKER
12887
MAN B&W 7S35MC
6946
2005
MARSHALL ISLANDS
4-6 MONTHS
31/10/2016
DISCUSSIBLE
Apply
EL.ENG
CHEMICAL/OIL PRODUCTS TANKER
20622
MAN B&W 6S42MC
8362
2003
MARSHALL ISLANDS
5 MONTHS
02/11/2016
USD 6500
Apply
EL.ENG
LPG TANKER
23495
SULZER 6RTA52
11555
LIBERIA
4 MONTHS
BEG/MID DEC
DISCUSS
Apply
EL.ENG
CHEMICAL OIL PRODUCTS TANKER
45967
B&W 6S50 MC-C
12900
2004
DENMARK
6 +/-1 MONTHS
01/11/2016
5400-5900 USD
Apply
FITTER
CRUDE OIL TANKER
311176
B&W 7S80MC
34649
1999
LIBERIA
6+/-1 MONTHS
END FEB
USD 2200
Apply
WELDER, MM COC + TURNER CERTIFICATE
FITTER
CRUDE OIL TANKER
113269
B&W 6S60MC
16399
1999
LIBERIA
6+/-1 MONTHS
BEG JAN
USD 2200
Apply
WELDER, MM DOCS
FITTER
RO-RO CARGO SHIP
13282
MAN 6L40/45
9000
1982
SINGAPORE
6 MONTHS
05/11/2016
1800 USD
Apply
FITTER
CRUDE OIL TANKER
308491
MAN B&W 7S80MC
36034
2000
PANAMA
6+/-1 MONTHS
END NOV
USD 2200
Apply
WELDER, MM COC + TURNER CERTIFICATE
REF.ENG
REEFER
16950
MAN B&W 6L60MCE
15091
1991
BAHAMAS
3 +/-1 MONTHS, NEXT 6 +/-1 MONTH
NOVEMBER
USD 5800
Apply
GOOD ENGLISH
REF.ENG
REEFER
14140
B&W 8S60MC
22189
1993
BAHAMAS
01/11/2016
USD 4450
Apply
EXP WITH AMMONIA PLANTS OBLIGATORY, GOOD ENGLISH
PUMPMAN
CRUDE OIL TANKER
149991
SULZER 6RTA72
22073
2002
MARSHALL ISLANDS
4+/-1 MONTHS
BEG FEBRUARY
USD 2650
Apply
CRUDE OIL TANKER EXPERIENCE
PUMPMAN
CRUDE OIL TANKER
309636
B&W 7S80MC
34177
1997
PANAMA
4+/-1 MONTHS
BEG MARCH
USD 2650
Apply
VLCC EXP
PUMPMAN
CRUDE OIL TANKER
149995
MITSUI MAN B&W 6S70MC
22923
2001
LIBERIA
4+/-1 MONTHS
BEG JANUARY 2017
USD 2650
Apply
OIL TANKER EXP
PUMPMAN
CRUDE OIL TANKER
107261
SULZER 7RTA62
17161
1998
BAHAMAS
4+/-1 MONTHS
BEG APRIL
USD 2650
Apply
SUEZMAX EXP
PUMPMAN
CRUDE OIL TANKER
153409
HYUNDAI MAN B&W 6S70MC
22940
1998
LIBERIA
4+/-1 MONTHS
BEG MAR
USD 2650
Apply
CRUDE OIL EXP
Assistant Engineer
CRUDE OIL TANKER
70427
HITACHI MAN B&W 7S50MC
13610
2003
LIBERIA
6+/-1 MONTHS
END JAN
USD 2321
Apply
ONE COE IN RANK OF 4/E OBLIGATORY
EL.CADET
BULK
180202
MAN-B&W 6S70MC-C
25328
2003
BAHAMAS
6 MONHTS
17/11/2016
USD 505/ USD 800
Apply
Good English, experience on big vsl
Off-shore fleet vacancies
AB
CREW/SUPPLY VESSEL DP2
350
CUMMINS KTA-50-M2
2029
2012
CYPRUS
8/8 weeks
23/11/2016
USD 60
Apply
AB/Cook position, only witj AB/OOW COC
On-shore vacancies
WELDER
-------------
2-3 MONTHS
MID-END NOVEMBER
1200 USD
Apply
SHIPBUILDING AND SHIP REPAIR
WELDER
-------------
2-3 MONTHS
MID-END NOVEMBER
1200 USD
Apply
SHIPBUILDING. WELDER-PIPELINER